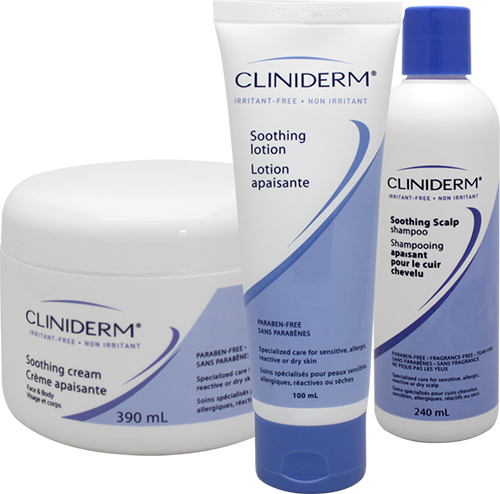 We Take Sensitive Skin Seriously
Cliniderm offers a complete line of irritant-free products for all sensitive skin and scalp needs for all family members. These products are all dermatologist recommended for use on the following skin conditions: atopic dermatitis (eczema), dry skin, impetigo, psoriasis, rosacea, seborrheic dermatitis, diaper rash and sunburn. Cliniderm products are trusted by consumers and recommended by physicians for years, Cliniderm offers moisturization without irritation even for the most sensitive skin free of parabens, dyes, perfumes, lanolin, formaldehyde and proteins.
Love the Cliniderm Line!
The gentle cleanser is great in the morning as it leaves my skin so clean and refreshed. The best part, no eye irritation as well. Beautiful products for sensitive skin!!
Judy K.
Wonderful!
This product is a great value and works so well! I have had troubled skin lately. It has been sensitive and flaky on top of acne and aging. This product helps my skin to feel so smooth without irritating it or flaring up my acne. I always use enough to cover my neck and up, any extra I rub into my hands. Very happy with this product!
Hannah